Smart TV Google TV Global BBC British TV abroad USB TV Stick Free BBC1, BBC2, ITV1, CH4, CH5.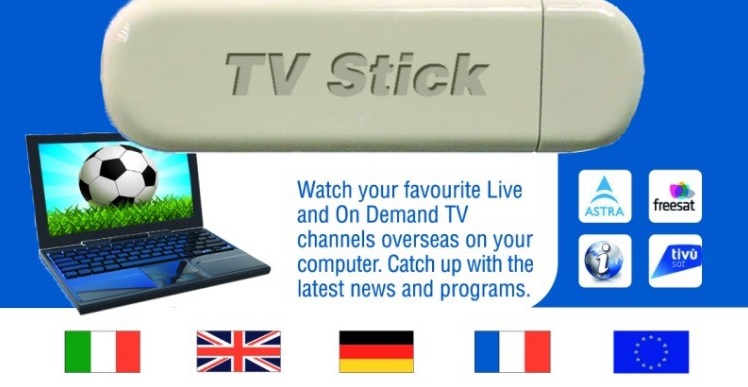 BritishTV24.com offers FREE BRITISH TV worldwide
You need a PC,broadband and our Revolutionary TV Stick
All the technology to receive BRITISH TV CHANNELS is now inside our USB TV STICK

It works on any Windows or Mac OSX computer.

Just plug in the USB and watch real FREE British TV

DON'T pay a monthly fee to watch BRITISH TV channels.

I'm sure you're asking how is this possible. Well its the result of our latest revolutionary USB TV Stick technology from Europe allowing the possibility of BRITISH TV
"Free to Air" TV channels via the internet.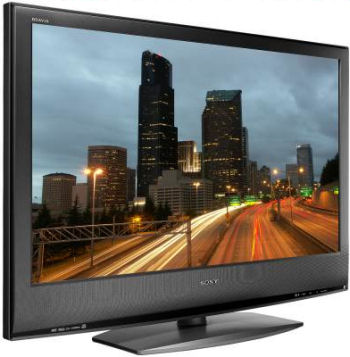 WATCH FREE BRITISH TV ON YOUR PC or BIG SCREEN TV .

Yeah Right - We hear you say - Nothing is for Nothing.
BRITISH TV is FREE... all you need is a one-off purchase of our TV Stick at an introductory price of only £59 ($74) plus postage
This is brand new technology offering plug and play access to
FREE British TV in Asia,Australia/NZ,Europe and America.
If British TV is something you've been considering,then we're sure that FREE TV with NO MONTHLY PAYMENTS will be the decider.
If you were hesitant before because of your lack of computer skills - then our "Plug and Play" TV Stick is definitely the solution.

How much money will FREE BRITISH TV save you now and in the future.
Say over 2 years it would cost you $504 with a sat/cable company at $21 a month,
It would cost you $360 (at $15 a month) for an UK vpn or proxy.
or even $900 for a 1.45 meter Satellite dish installed.
So lets use a phrase often stated by the Satellite people -
"The TV is free after you buy the equipment"



**BUY THE USB TV STICK for £59 ($74)
**THEN GET FREE BRITISH TELEVISION
**NO MONTHLY PAYMENTS
**JUST PLUG and PLAY (no computer skills needed)





Live TV from these British Channels.



Simple really - Make a one-off purchse of the USB TV Stick
A human will send you a confirmation email within 24 hours
TV Stick is mailed Tracked & Insured to your address
You plug it into any Windows or Mac OSX computer
Add your Username and Password (once only) - Click icon to connect
Watch FREE the Best British TV programs - complete with British radio stations
- TV is always FREE to AIR -
(We recommend an internet speed of 6 Meg (Mbps) to receive our service)

- BRITISH TV USB Stick - £59 ($74) Buy Now with PayPal or Credit Card
If paying by Credit Card - Then click "use your Credit Card" (after Buy Now button)
*Sorry TV Stick not available currently in Romania

Beta Customers Comments
We told these customers that they were early users of our technology and asked them to tell us their initial first months experiences with us. Together with who they used before and what they paid (if applicable)

Steve H. in Turkey
"We were taken with the idea of Satellite TV within a USB stick. Setup was easy just followed your simple instructions. The TV worked without any buffering really a first for this kind of service in Turkey.
We previously used a company called vpninfo but the TV we watched didnt work smoothly with our internet service. Its good to know we will save the $170 every year and still get our TV. We were happy to have a smooth TV picture from your TV stick.


Ed M. in Spain
"Hadn't tried to watch TV via the internet as we only use the computer for email and skype phone calls with the grandchildren. If we were to be honest we didn't try it before as it all looked a bit complicated.
So we were pleasantly surprised when it all worked, literally as you say Plug and Play. We have a small apartment with a TDT (spanish tv) connection. Our local rebroadcaster went spectacularly bust, so this came as a blessing. $98 for a device to watch free TV. It came at the right time especially as funds are now limited since retiring.
We were happy to be one of your beta customers and are now recommending your service."


Charlotte A. in France and Romania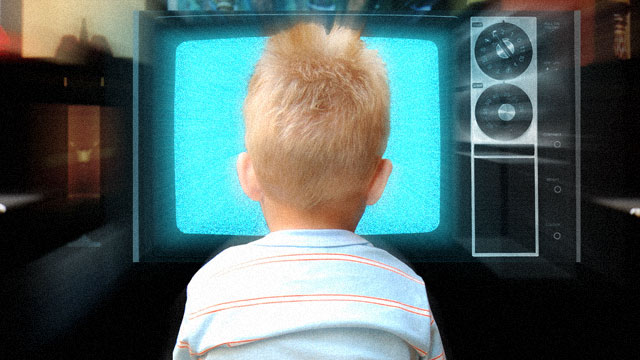 "Most of the year is spent in France and two months a year in the Romania. We were excited about your new technology. The TV was up and running in 3 or 4 minutes fairly amazing as we consider ourselves technically limited.
The good thing is we use the usb to watch TV in both the bedroom on a pc and the living room on a laptop.
The laptop has a lead that our neighbour plugged into our LCD TV, looks good on a big screen.
Before we had used a vpn service, so it was superb to get a better free service. The bad news is it doesnt work in Romania, so we're teleless for next 2 months"
***NOTE - Our USB is not technically compatible in Romania.***


Andrew W. in Portugal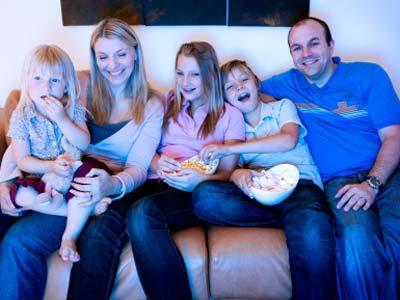 "Wow it couldnt get any easier, dont you love technology, especially when it works so well. Sounds like I'm on the payroll, but this is brilliant. Free TV you seem to have the formula right. Its been working well since we plugged it into our laptop 4 weeks ago. We used a company called TVabroad, they charged us $179. OK we got around 40 channels via a browser system, but we can get by with less channels only. So a single payment of $98 followed by ongoing free tv is brilliant. I've sent you 6 customers already. "


Micheal S. in Germany
"Saw your details in an expat forum, your service will save us a bunch of money. It was very simple to get started, just plugged in the magic tv usb, put in the password details, then connected. Real easy even the wife could have done it. We bought the stick and its worked well so far. We previously were paying ProxyServices $22 each month for tv services ($269 a year) We both like the major channels and programs and the thought of no more monthly payments gives us a bit more of our income. I reckon our whole international school will end up watching your free TV


Roberto T in New York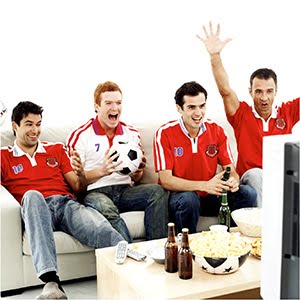 "We travel between New York and Florida so loved the idea of the portable USB TV Stick. It works well in both places. We have 10 meg internet in New York and only a 6 meg service in Florida. We used to have a contract with Dish Network for just 2 of the channels that you feature - it costs us $21 a month or $252 a year. I'm an ex IT consultant and am impressed with your technology.When we go and see friends we take the USB TV stick with us and surprise them with Italian TV. The best part is Catchup TV the TV on demand service, where we can watch a range of programs anytime. Every time we show our friends you end up with new customers. Was thinking of giving a TV stick to my brother-in-law as a birthday present.


SAVE MONEY sign up to our £59 ($74) INTRODUCTORY PRICE for this AMAZING TECHNOLOGY giving you access to FREE BRITISH TV
Our Unique USB TV Stick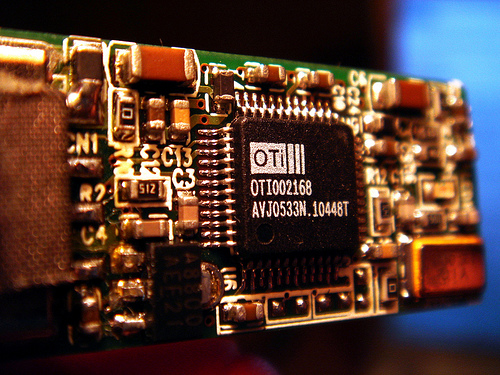 Our unique revolutinary USB TV Stick makes FREE TV possible.
It takes an encrypted internet TV stream and unencrypts it onto your computer. Its a combination of our latest developed technology and network media software. The connection software is within the TV stick which uniquely works with all versions of Windows operating system as well as Mac OSX (sorry not Ipads yet).
British TV programs from BBC 1 and other BBC Channels together with the ITV family of channels combined with Channel 4 and 5 plus Sport and Movies.
You do not need to configure your computer in any way.
We are only able to offer you the Free to Air channels as shown.
There are NO "pay per view" channels
There is no loss of internet speed when watching the British TV.
We recommend an internet speed of 6 Meg (Mbps) to receive our service

It is designed in Europe by the technical team led by our Australian engineer and we were able to utilise the USB platform to implement it.
This small size adds a new dimension to this technology. We are currently offering this at an Introductory Price of only £59 ($74) plus postage.
Thanks to our AudioVisual Technological Development Grant, one of our first projects within the Funding is our usb tv stick allowing connection to FREE to AIR British TV.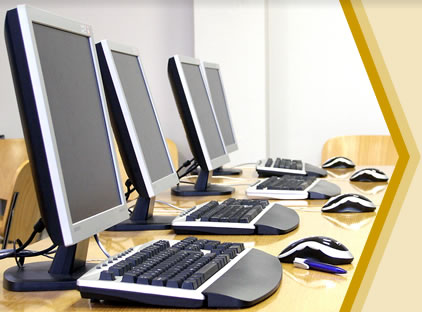 BritishTV24 - Sales Enquires
For sales questions email TVsupport@mail2tv.com
BritishTV24 - Technical Enquires
For any Technical questions please email TVsupport@mail2tvcom

To contact our Manager please email AndrewMooney@mail2tv.com

Contact us on our UK Telephone Number
(44)207 193 2602 or USA number 1 631 328 2740 If engaged or out of office hours - please leave a voice message with your phone number.

BritishTV24.com is a website of international technology company
TotalTVl, Boite Postale 252,PTT Avinguda Santa Coloma, Andorra de Vella AD501, Andorra


The USB TV stick enables connection to these British TV services.
Some programming may be Geographically blocked if you are outside Europe,this may include Movies and Sports events
We are not directly or indirectly hosting or streaming TV content - We are offering a service to allow your computer to access British Live TV - this technology connects TV stations own subscription free to air internet streams to your PC using broadband (at least 6 meg speed) and the world wide web in the UK.


---